LAST WEEK'S RESULTS: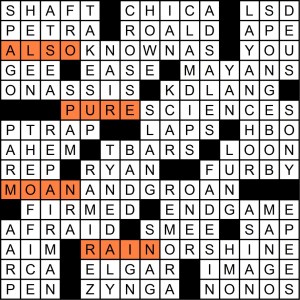 Sneaky curveball from Neville Fogarty last week: just 198 solvers noticed that the first word of each theme entry anagrams to a four-letter country:
17-A [Alias-identifying phrase] = ALSO KNOWN AS (also = Laos)
27-A [Physics and chemistry, vis-a-vis economics and psychology] = PURE SCIENCES (pure = Peru)
42-A [Grouse] = MOAN AND GROAN (moan = Oman)
55-A [Whatever the weather is] = RAIN OR SHINE (rain = Iran)
Neville's instructions asked for an actor with a ten-letter name who'd make a good fifth theme entry for this puzzle, so we need someone whose four-letter first name anagrams to a country. Gotta be LIAM NEESON, whose first name rearranges to Mali.
Jason T says:
Solved it in a jifi!
Similarly, Jsolomon1999:
That's my GO-TO answer.
Bruce asks:

I was TAKEN at the beauty of this puzzle. Were you TAKEN 2?
owmyelbow informs us:

I have a very particular set of skills, skills I have acquired over a very long career. Skills that make me very good at finding anagrams of countries with four letters in their names.
Similarly, Aerion:
I have a very particular set of skills, skills that involve typing all the theme words into Google

Ertchin wonders:
Will anyone submit Russ L. Crowe?

Magoo points out:
Liam's former co-stars Cuba Guding and Qira Nitely are hurt at being excluded.
And finally, Rincon found something odd:
interesting that you can arrange RAIN ALSO MOAN and PURE in that order and the resulting square makes four other acceptable crossword entries: RAMP, ALOU, ISAR (Munich's river), and NONE.

This week's winner, whose name was chosen randomly from the 198 correct entries received, is Justin Weinbaum of Pittsburgh, Penna. In addition to a MGWCC pen, pencil and notepad set, Justin will also receive a signed copy of my new book Munchkin Crosswords #2.
GIVE THE DEVIL HIS DUE:
I just threw $10 into Evan Birnholz's tip jar at Devil Cross, for which I will receive two bonus crosswords from him (in addition to his free fortnightly puzzles). May a thousand independent crosswords bloom!
MY OTHER META:
Solve my fortnightly New York magazine meta here. Deadline to enter is October 1st. Week 1 difficulty, so don't read the instructions!

GUEST CONSTRUCTOR MONTH, PUZZLE #4: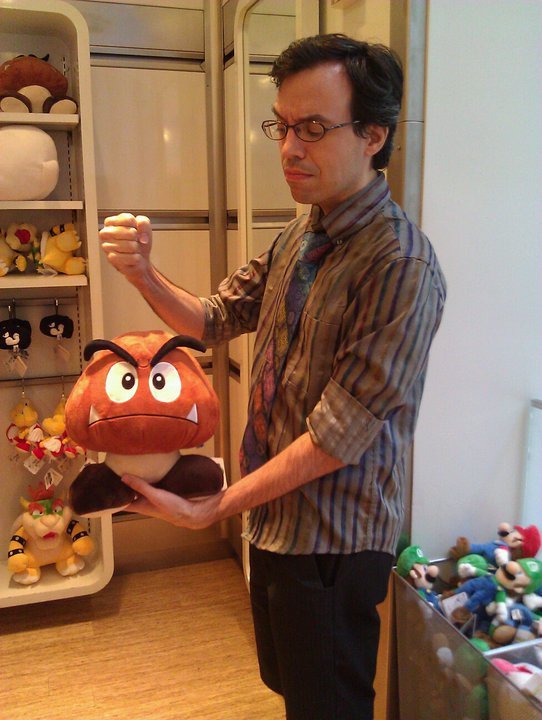 Our final Guest Constructor for 2014 is Francis Heaney, whose puzzles are becoming something of an event in the crossword world. He doesn't usually write more than a dozen per year, but when he does publish one it tends to land beyond the center-field wall. For example, his AVCX contest crossword "Seasonal Staff" from last December is one of the most astonishingly creative metas I've ever seen.
Francis's full-time job is as a puzzle editor for Puzzlewright Press, and his main outlet for crosswords is the AVCX (his next puzzle comes out there October 1st). He also contributes puzzles periodically to Fast Company magazine and will soon be writing a new puzzle song as part of a bonus audio suite accompanying Mike Selinker's Maze of Games audiobook.
What will the prize be for next week's winner? All of Francis's puzzles from the AVCX, which you can buy a la carte here for $1 apiece.
So here we go! Francis's instructions are: This week's contest answer is a ten-letter word. Submit your answer in the form on the left sidebar by Tuesday at noon ET. Note: the submissions form disappears from the site promptly at noon on Tuesday.
To print the puzzle out, click on the image below and hit "print" on your browser. To solve using Across Lite either solve on the applet below or download the free software here, then join the Google Group (2,310 members now!) here. Or you can download the .puz file (you may have to right-click the link and save to your Downloads folder).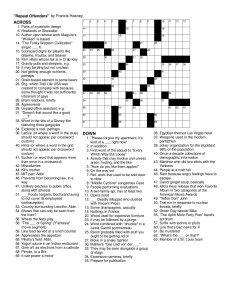 Solve well, and be not led astray by words intended to deceive.