IMPORTANT NOTE: As of January 2015 MGWCC is a subscribers-only crossword. The cost is $26 per year, and you can subscribe (or get a free trial month first) here:
LAST WEEK'S RESULTS: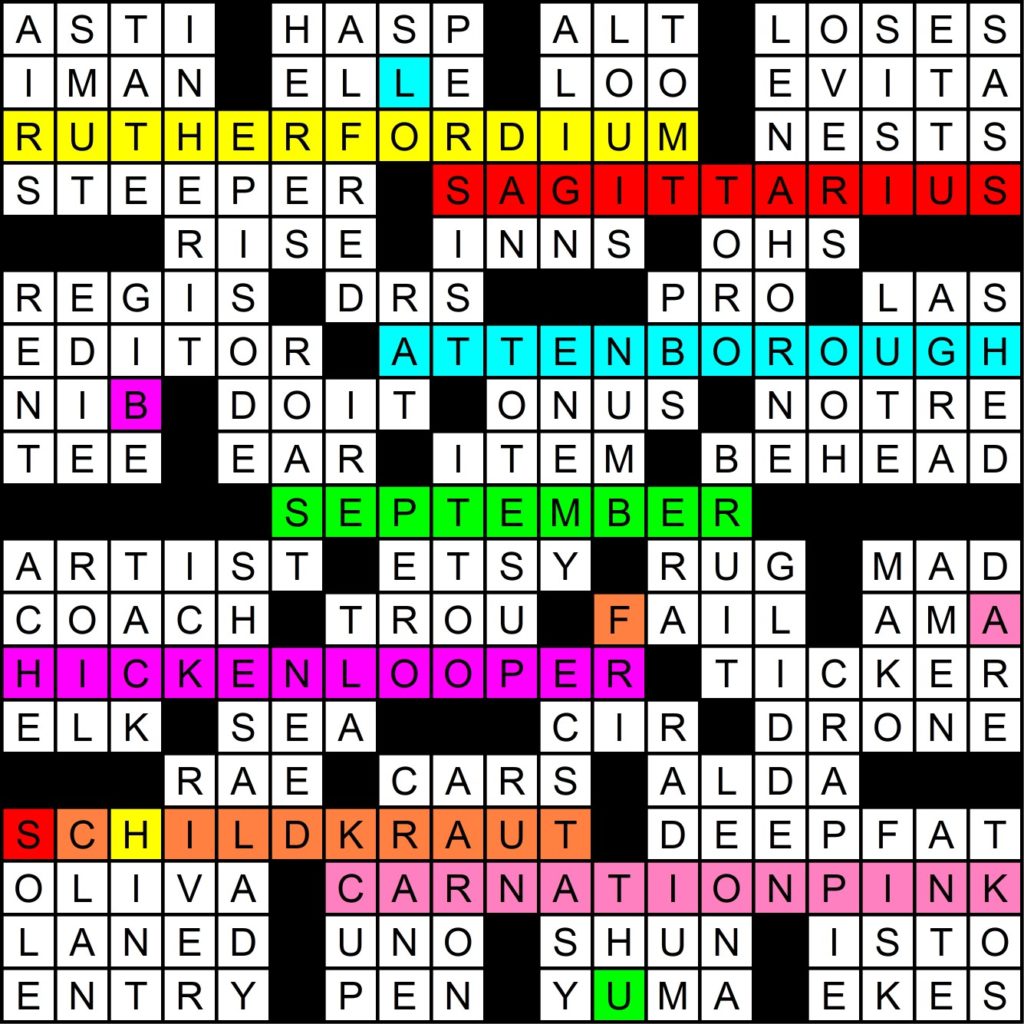 19×19 grid, and we were looking for a three-letter name last week. Bob? Ana? Eve? Idi? Too many to guess, so we'll have to look at the themers:
OK, well, I've run out of time again! See 1-Across in today's puzzle for the reason. Let me refer you to Joon's writeup for the mechanics of this meta, but I will tell you here that the contest answer was DOC, found by 191 solvers.
Sorry for referring you to the Fiend post for a second time in the past few weeks, but…yeah, 1-A!
This week's winner, whose name was chosen at random from among the 191 correct entries received, is Jeff Chen of Seattle, Wash. In addition to a MGWCC pen, pencil, and notepad set, Jeff will also receive a one-year subscription to Matt Gaffney's Daily Crossword.

SPECIAL PRIZE THIS WEEK AND NEXT:
The great Patrick Blindauer has just released his Puzzlefest for 2017. The theme is Broadway Musicals, and the suite consists of ten crosswords, each with a meta answer, and then a final mega-meta answer at the end. I haven't solved this one yet but the past ones have been great fun from one of the most creative minds in puzzles (many weeks, the most creative mind). Cost is $20. In addition to a MGWCC pen, pencil, and notepad set, contest winners this week and next will receive a copy of Broadway Puzzlefest.
THIS WEEK'S INSTRUCTIONS:
This week's contest answer is something I've been low on lately.
Solve well, and be not led astray by words intended to deceive.