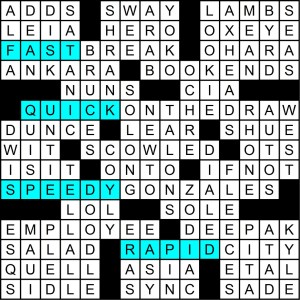 We were looking for a five-letter bird, and our theme entries were:
17-A [Basketball situation that often ends with a slam dunk] = FAST BREAK
26-A [Hard to beat in a duel] = QUICK ON THE DRAW
40-A ["The Fastest Mouse in All Mexico"] = SPEEDY GONZALES
61-A [Second-largest metropolis in South Dakota] = RAPID CITY. Not really big enough to be called a "metropolis," but I couldn't use "city" in the clue, so there it is.
The first words of these are FAST, QUICK, SPEEDY and RAPID, so our five-letter bird must be the synonymous-with-those SWIFT, found by 610 solvers.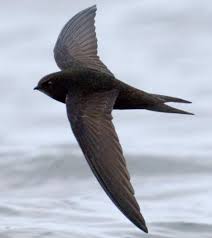 Jesse Lansner writes:
A Well-Taylored Puzzle!
JanO says:
Hi Matt, I'm all signed up for next year! I did it SWIFTly, before even tackling the puzzle!
singerdog suggests:
perhaps award subscriptions this month?
Good idea — see below.
optimushime says:

My first time trying by recommendation. Hope I got it!
You did!
cybergoober submitted SWIFT, and added:
. . . as in Gull-iver's Travels.
And joel a got SWIFT, but:
really wanted roadrunner!
This week's winner, whose name was chosen randomly from the 610 correct entries received, is David Blackburn of Mount Airy, Md. In addition to a MGWCC pen, pencil and notepad set, David will also receive a one-year subscription to MGWCC. I'll be giving out one-year subscriptions as prizes for the rest of December; in January, though, we'll return to the normal prize mix of books, puzzle suites, and yes, the occasional MGWCC subscription extension!
MGWCC SUBSCRIPTION DRIVE:
In case you missed it last week: MGWCC will be a subscribers-only puzzle starting the first week in January 2015. Cost is $26 per year; subscribe here, and note that there's a gift-giving option if you know someone who'd like it this holiday season.
THIS WEEK'S INSTRUCTIONS:
This week's contest answer is a word heard during Hanukkah. Submit your answer in the form on the left sidebar by Tuesday at noon ET. Note: the submissions form disappears from the site promptly at noon on Tuesday.
To print the puzzle out, click on the image below and hit "print" on your browser. To solve using Across Lite either solve on the applet below or download the free software here, then join the Google Group (2,334 members now!) here. Or you can download the .puz file (you may have to right-click the link and save to your Downloads folder).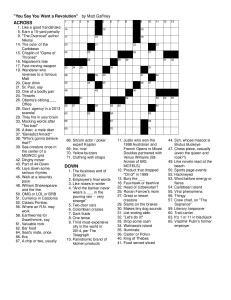 Solve well, and be not led astray by words intended to deceive.