LAST WEEK'S RESULTS:
A kinder, gentler Week 4 after the tough Weeks 2 & 3: 320 solvers found HARVARD as the American university in question.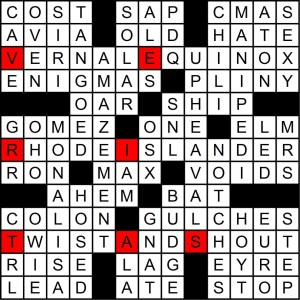 Familiar meta mechanism, but with a slight twist that was enough to trip up some very good solvers: the first letters of the three theme entries' words didn't spell anything out by themselves (V.E., R.I., T.A.S.) but put them all together and you've got VE-RI-TAS, Harvard's motto and the Latin word for "truth," broken into "bites" as shown on the school's logo.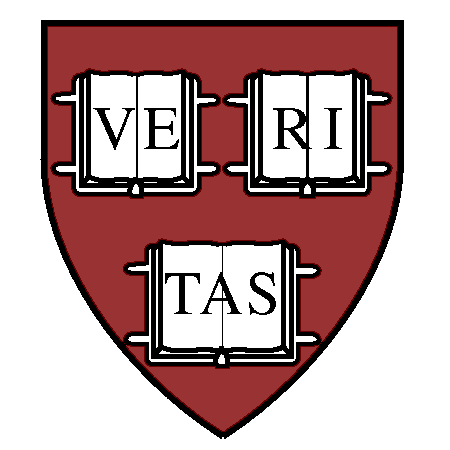 Don't miss Joon Pahk's epic eleventh-hour save on the meta, made more epic by the fact that he graduated from Harvard, has worked there for the past nine years, and was indeed trying to solve the meta while on its campus.
ALTERNATE UNIVERSE:
Six solvers found one of the more remarkable alt-answers I've ever received in a MGWCC. I've counted them as correct temporarily while I resolve one thorny issue — their answer doesn't make sense with the title — but whatever the final judgment is, check this out: the only letters not used in the puzzle are J, F and K, and there is a JFK University (who knew?) in California.
This is even stranger since John F. Kennedy is so closely associated with Harvard (graduated from there, the school of government there is named for him), so seeing these missing letters could have led solvers to the correct answer is a way unrelated to the intended meta path. Wow.
This week's winner, whose name was chosen randomly from the 320 correct entries received, is Jerry Becker of Falls Church, Va. In addition to a MGWCC pen, pencil and notepad set, Jerry will also receive a one-year subscription to Peter Gordon's new Kickstarter campaign, Fireball Fortnightly News Crosswords.
THIS WEEK'S INSTRUCTIONS:
This week's contest answer is one of this puzzle's 78 entries. Submit your answer (the entry itself, not its clue number) in the form on the left sidebar by WEDNESDAY (NOTE: late entry deadline because the puzzle went up late) at 3 PM ET. Note: the submissions form disappears from the site promptly at 3 PM on WEDNESDAY.
To print the puzzle out, click on the image below and hit "print" on your browser. To solve using Across Lite either solve on the applet below or download the free software here, then join the Google Group (2,260 members now!) here. Or you can download the .puz file (you may have to right-click the link and save to your Downloads folder).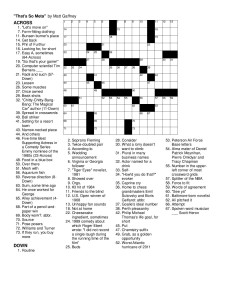 Solve well, and be not led astray by words intended to deceive.